WHO ARE WE?
Upbeat is a brand-new society for Utah young professionals (or young-at-heart!) with a love of music and a desire to support the mission of Utah Symphony | Utah Opera: to connect the community through great live music. Upbeat is a home for driven, passionate, fun music-lovers at USUO, and we would love for you to join us.
WHAT DO WE DO?
Becoming a part of Upbeat will give you access to exclusive events such as meet-and-greets, backstage tours, networking happy hours, pre- and post-concert parties, special pricing on tickets, and a chance to be a part of the legacy that is Utah Symphony | Utah Opera.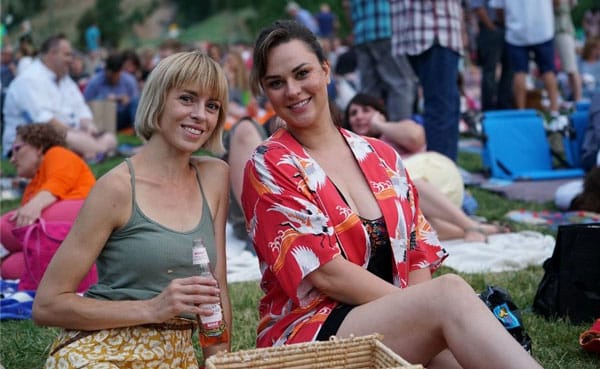 EXECUTIVE COUNCIL
Are you interested in a leadership position with Upbeat? We're looking for active community leaders with a passion to support USUO and create a fulfilling experience for the members of Upbeat. Email upbeat@usuo.org for more information about open Executive Council positions.
WHAT IS MY COMMITMENT?
For an annual membership of $150, you will have access to the full range of benefits. ($100 of your membership will be tax-deductible.) Membership dues help fund Upbeat special events and support USUO's outreach to over 150,000 Utah students each year—the most robust music education program offered by a major orchestra in the country!
FIRST YEAR EXCLUSIVE!
Founding members who join during the 2018/2019 season pay a reduced rate of $100 ($50 tax-deductible)!
GET EVEN MORE BENEFITS!
The donation portion of your membership builds a philanthropic commitment towards the arts in your city, helps USUO introduce children to classical music, and gives Upbeat a strong sense of purpose. Higher levels of giving beyond the minimum included in your membership fee include additional benefits, as detailed below.
 $250 donation*
All of the benefits above, plus an exclusive invitation to a closed rehearsal
$500 donation*
All of the benefits above, plus an invitation to a unique annual donor appreciation event.
 $1,000 donation*
All of the benefits above, plus you become a member of either the exclusive Abravanel Society (Symphony) or Peterson Society (Opera), each of which includes a season pass for the VIP intermission receptions plus VIP parking.
*on top of the membership dues of $150/person. All benefits at $250 and above are extended to you and a guest.
 We are so excited for you to join us.
Download Upbeat Registration Form
We are working towards online registration. In the meantime, e-mail complete forms to upbeat@usuo.org or call Olivia at 801-860-9028 to join over the phone.