Connect our community with great live music.
Join our team and help support unforgettable musical experiences for our community at a 501(c3) non-profit organization that values excellence, integrity, trust, and communication.
OPEN POSITIONS
Marketing and Communications Coordinator Costume Shop Stitcher
About Utah Symphony | Utah Opera
Utah Symphony | Utah Opera (USUO) connects Utah communities through great live music, serving as the premier provider of the orchestral and operatic art forms in the Intermountain West. The Utah Symphony, which performs at Salt Lake City's Abravanel Hall and is led by Music Director Thierry Fischer, is one of the most engaged orchestras in the nation. In addition to numerous regional and domestic tours, it has embarked on seven international tours and performed at Carnegie Hall in 2016 coinciding with the orchestra's 75th anniversary celebrations. Since 1978, Utah Opera has provided Utah's citizens with distinguished productions at the historic Janet Quinney Lawson Capitol Theatre that showcase emerging and established artists, celebrate traditional works, and champion the American operatic tradition. USUO reaches 450,000 residents annually in Utah and the Intermountain region through its performances and educational programs, which serve more than 155,000 students annually. USUO produces four full operas and more than 175 symphony performances in each season throughout Utah and an annual summer festival – the Deer Valley® Music Festival – in Park City, Utah.
---
Equal Employment Opportunity Statement
Utah Symphony | Utah Opera (USUO) is committed to connecting our community through the performance of great live music. In service of that goal and to create an incredible place to work, USUO prohibits discrimination and harassment of any type and affords equal employment opportunities to employees and applicants without regard to race, color, national origin, gender, gender identity, sexual orientation, age, religion, disability, genetics, protected veteran status or any other characteristic protected by federal, state, or local laws.
---
Title VI of the Civil Rights Act of 1964
Utah Symphony | Utah Opera is in compliance with Title VI of the Civil Rights Act of 1964 which maintains that no person in the United States shall, on the ground of race, color, or national origin, be denied the benefits of, or be subjected to discrimination under any program or activity receiving Federal financial assistance. If you have questions concerning USUO's compliance with Title VI, please contact the office of the President & CEO.
---
National Alliance for Audition Support
Utah Symphony | Utah Opera is proud to be a partner in the National Alliance for Audition Support (NAAS), an unprecedented national initiative to increase diversity in American orchestras. The Alliance does so by offering Black and Latinx musicians a customized combination of mentoring, audition preparation, financial support, and audition previews. NAAS is a partnership between the Sphinx Organization, League of American Orchestras, New World Symphony, and over 100 orchestras across the nation and is funded by a generous grant from the Mellon Foundation and contributions from the member orchestras. Learn more at www.auditionalliance.org.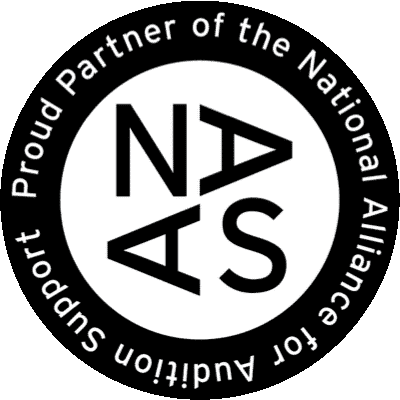 ---
Benefits & Perks at Utah Symphony | Utah Opera
Benefits: Full-time staff receive health coverage (USUO pays 100%), 401(k) contribution plan, and paid time-off and holidays.
Free Tickets: Staff receive complimentary and discounted tickets to Utah Symphony and Utah Opera performances.
Work that Matters: Music touches lives for good and enriches our community. Be part of an organization that brings beauty and happiness to the lives of people all over the state.
The staff supports USUO's mission to connect the community through great live music by doing everything from promotion and fundraising to artistic planning and operations. View and apply for open positions below.
---
Open Positions
Marketing and Communications Coordinator
JOB OVERVIEW:
The Marketing and Communications Coordinator serves to unify and support the daily operations of the department. This individual will assist with the creation of materials for external distribution by the department, serve as a regular coordinator with third-party vendors and outlets in both project and press tasks, actively manage data for internal and external use, and serve as the Marketing and Communications Department liaison with other USUO departments. The coordinator will work with the entire Marketing and Communications team with particular focus on supporting the work of the department managers to oversee internal and external communications with a specific eye toward efficiency, organization, and project coordination.
ESSENTIAL RESPONSIBILITIES INCLUDE:
• Provide major administrative support across all functions of the department
• Assist the department managers in special projects and operations, including tracking timelines for marketing and communications projects and working with the team to ensure timeliness of deliverables.
• Coordinate with printers, mailing houses, photographers, videographers, and other third-party vendors.
• Pull patron lists (target audiences) for department use.
• Coordinate and assist in facilitating press interviews.
• Ensure proper posting of events to community and/or internal calendars.
• Gather, create, format, and ensure quality of eblast and enewsletter messaging and content.
• Organize and archive photos, videos, and other media; handle internal and external photo/media requests
• Manage Marketing & Communications Department calendar needs, including departmental, interdepartmental, and vendor meetings.
• Develop a knowledge of departmental structure and workflow in order to proactively assess and engage in project execution.
• Proofread materials as needed.
• Attend Utah Symphony, Utah Opera, and Deer Valley® Music Festival performances in rotation with others in the department and act as an official marketing/PR representative.
• Perform other duties as assigned and required.
REQUIRED EDUCATION/EXPERIENCE/SKILLS:
• Bachelor's degree in communications, journalism, marketing, or related field; or at least two years of experience with an organizational role in a performing arts organization required.
• Strong knowledge of communication practices and techniques.
• Proven experience in creation of print, digital, and promotional content.
• Proficient with Microsoft Office Suite or related software.
• Excellent verbal and written communication skills.
• Excellent customer service skills.
• Excellent project management skills; ability to meet and enforce deadlines.
• Strong attention to detail.
• Ability work in a highly collaborative culture as well as work independently; self-starter.
• Ability to prioritize tasks and remain flexible to department urgencies when appropriate.
• Passionate and knowledgeable about symphonic music and opera.
• Experience with email marketing software and project management software preferred.
• Basic photography, videography, and photo editing skills preferred.
• Flexible working schedule, including evening and weekend events, required.
PHYSICAL REQUIREMENTS:
• Prolonged periods of remaining stationary and working on a computer.
• Moves equipment weighing up to 30 pounds.
TO APPLY:
Please apply online. Application materials should include a cover letter and résumé. Applications with a cover letter will be prioritized.
---
Costume Shop Stitcher
JOB OVERVIEW:
Under the supervision of the Costume Director, the Part-Time Costume Shop Stitcher assists the First Hand and Draper with stitching, finishing, and alterations of assigned costume elements. In addition, the Stitcher will occasionally assist in supporting the Utah Opera Costume Rentals Department. The stitcher will be a reliable, diligent, and active member of our team. We expect an individual with experience and skill who is both teachable while also willing also share their particular gifts with our collaborative team.
ESSENTIAL RESPONSIBILITIES INCLUDE:
Assist Draper and First Hand with fittings, cutting, pattern making, stitching and alterations of assigned costume elements.
Sew assigned costume pieces by hand or machine.
Complete hand and finish work as assigned.
Complete all assigned projects in an efficient, safe and timely manner.
Practice safe and appropriate use of common chemical-based products found in a costume shop including, but not limited to: Dye, Spray Paint, Barge, contact cement, spray adhesives, etc.
Participate in end of day shop cleaning and organization projects as needed.
Assist Costume Shop Director, Foreman, and the Costume Rentals Manager with pulling, inventorying, maintenance and transportation of costumes for Utah Opera productions and third-party rentals.
When requested, assist with the maintenance and laundry of the costumes.
Maintain a clean and safe workspace.
Other duties as assigned.
REQUIRED EDUCATION/EXPERIENCE/SKILLS:
Experience with domestic and industrial sewing machines and sergers.
Knowledgeable about a variety of hand and machine sewing techniques.
Proficient in hand sewing.
Ability to operate basic costume workroom equipment.
Experience in garment construction.
Interest and experience in costume crafts including dying, distressing, and millinery.
Able to work consistently and regularly during heavy build and tech periods.
Ability to follow directions, work collaboratively with a team of diverse skill levels, and skillfully achieve work.
Periodic availability nights, weekends, and occasional holidays.
PHYSICAL REQUIREMENTS:
Ability to remain stationary for long periods of time.
Ability to work long hours with manual dexterity and caution.
Ability to cautiously and confidently move equipment.
Ability to occasionally climb and work on ladders.
Ability to twist, bend, reach, and lift up to 30 pounds.
SALARY RANGE:
TO APPLY:
Please apply online. Application materials should include résumé, two work references, and links to personal work or website. Applications with a short cover letter will be prioritized.
---