Connect our community with great live music.
Join our team and help support unforgettable musical experiences for our community at a 501(c3) non-profit organization that values excellence, integrity, trust, and communication.
OPEN POSITIONS
Director of Individual GivingPATRON SERVICES AGENT
About Utah Symphony | Utah Opera
Utah Symphony | Utah Opera (USUO) connects Utah communities through great live music, serving as the premier provider of the orchestral and operatic art forms in the Intermountain West. The Utah Symphony, which performs at Salt Lake City's Abravanel Hall and is led by Music Director Thierry Fischer, is one of the most engaged orchestras in the nation. In addition to numerous regional and domestic tours, it has embarked on seven international tours and performed at Carnegie Hall in 2016 coinciding with the orchestra's 75th anniversary celebrations. Since 1978, Utah Opera has provided Utah's citizens with distinguished productions at the historic Janet Quinney Lawson Capitol Theatre that showcase emerging and established artists, celebrate traditional works, and champion the American operatic tradition. USUO reaches 450,000 residents annually in Utah and the Intermountain region through its performances and educational programs, which serve more than 155,000 students annually. USUO produces four full operas and more than 175 symphony performances in each season throughout Utah and an annual summer festival – the Deer Valley® Music Festival – in Park City, Utah.
---
Equal Employment Opportunity Statement
Utah Symphony | Utah Opera (USUO) is committed to connecting our community through the performance of great live music. In service of that goal and to create an incredible place to work, USUO prohibits discrimination and harassment of any type and affords equal employment opportunities to employees and applicants without regard to race, color, national origin, gender, gender identity, sexual orientation, age, religion, disability, genetics, protected veteran status or any other characteristic protected by federal, state, or local laws.
---
Title VI of the Civil Rights Act of 1964
Utah Symphony | Utah Opera is in compliance with Title VI of the Civil Rights Act of 1964 which maintains that no person in the United States shall, on the ground of race, color, or national origin, be denied the benefits of, or be subjected to discrimination under any program or activity receiving Federal financial assistance. If you have questions concerning USUO's compliance with Title VI, please contact the office of the President & CEO.
---
National Alliance for Audition Support
Utah Symphony | Utah Opera is proud to be a partner in the National Alliance for Audition Support (NAAS), an unprecedented national initiative to increase diversity in American orchestras. The Alliance does so by offering Black and Latinx musicians a customized combination of mentoring, audition preparation, financial support, and audition previews.  NAAS is a partnership between the Sphinx Organization, League of American Orchestras, New World Symphony, and over 100 orchestras across the nation and is funded by a generous grant from the Mellon Foundation and contributions from the member orchestras.  Learn more at www.auditionalliance.org.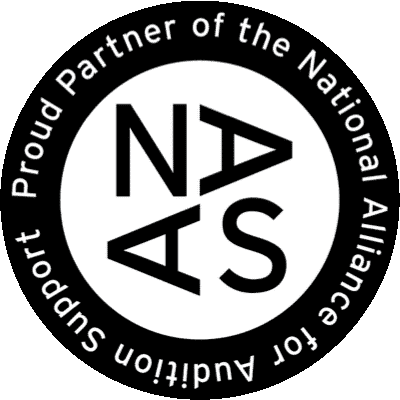 ---
Benefits & Perks at Utah Symphony | Utah Opera
Benefits
Full-time staff receive health coverage (USUO pays 100%), 401(k) contribution plan, and paid time-off and holidays.
Free Tickets
Staff receive complimentary and discounted tickets to Utah Symphony and Utah Opera performances.
Work that Matters
Music touches lives for good and enriches our community. Be part of an organization that brings beauty and happiness to the lives of people all over the state.
The staff supports USUO's mission to connect the community through great live music by doing everything from promotion and fundraising to artistic planning and operations. View and apply for open positions below.
---
Open Positions
DIRECTOR OF INDIVIDUAL GIVING
The Director of Individual Giving is an integral member of the USUO nine-member Development team. They are primarily responsible for sustaining and growing relationships with individual donors to raise support for USUO's mission. The Director works with the VP of Development, the Board of Trustees and Senior Management to plan and execute the cultivation, stewardship and personal solicitation of individual donors and prospects to achieve and grow an individual giving goal of approximately $1,000,000.
Reporting Relationships:
Reports to: VP of Development
Supervises: Individual Giving Manager
Essential Responsibilities Include:
Develop, maintain and grow a portfolio of approximately 200 individual donors up to $10,000.
Develop and execute strategies to identify, research, cultivate and solicit qualified prospects.
Establish and maintain relationships with individual donors and prospects, through personal visits and other forms of direct personal contact in accordance with performance targets.
Manage ongoing donor relationships through regular contact, personal visits, communication and follow up.
Arrange meetings with donors and prospects for cultivation, stewardship and solicitation.
Develop and manage a prospect pool using the database and research tools to identify and cultivate new leads, and design and implement strategies to attract new donors, support major gift efforts, and to build a robust donor pipeline.
Work with Marketing/Communications department in the design of fundraising and promotional materials (i.e. website, newsletter, newspaper ads, directories, social media, letters, and brochures).
Work closely with the Individual Giving Manager to oversee all aspects of the Annual Fund, including design, content, timeline, segments, social media, telefunding, direct mail, and other grass roots efforts.
Track and report solicitation and fundraising progress.
Analyze results of programs and efforts to make informed goals, plans and adjustments to best utilize resources and improve subsequent efforts.
Maintain database records and e-files with all donor transactions and related development material.
Serve as the liaison with Giving Societies including but not limited to Abravanel and Peterson Societies, and Young Professional groups.
Write proposals and create supplementary materials as necessary.
Oversee strategy for special initiatives such as Healthcare Night, Giving Days, and other donor events to achieve maximum success.
Participate in networking opportunities to broaden USUO's scope of engagement.
Serve as a resource and support for Board of Trustees, USUO leadership, donor community and staff.
Staff and represent USUO at concerts, programs and events, and serve as an ambassador for USUO.
Other duties as assigned.
Required Skills / Abilities:
An affinity for and commitment to the mission of USUO and the importance of the arts in society.
Excellent verbal, written communication, and interpersonal skills.
Strong organizational skills and attention to detail.
Ability to work independently and as a member of team.
Personal commitment to Diversity, Equity, Access, & Inclusion in the field of Philanthropy.
Experience with Tessitura a plus.
Proficient in Microsoft Word, Excel, PowerPoint, Outlook, and Teams.
Availability to work and attend evening and weekend events and performances as needed.
Education / Experience:
Bachelor's degree in Communications, Business, related field, or relevant combination of education and experience.
Three or more years fund-raising experience, including direct solicitation of contributions, volunteer leadership support, written and verbal presentations, or equivalent experience.
Physical Requirements:
Sit for long periods of time and stand occasionally.
Ability to twist, bend, reach, and lift up to 20 pounds.
Neither of the Physical Requirements will be used to disqualify otherwise qualified applicants.
Please apply online. Application materials include a resume, cover letter, and references. Applications without a cover letter will not be considered.
---
PATRON SERVICES AGENT

123 West South Temple, Salt Lake City, UT 84101
Part Time, Marketing Department (Ticket Office)
Utah Symphony | Utah Opera (US|UO) is seeking outgoing individuals to work in the Patron Services Office assisting patrons of US|UO with season and individual ticket sales. You are expected to provide superior customer service and accurate information to patrons and donors alike. A passion for music and people is highly appreciated!
Essential Responsibilities include:
Assist in the selling of subscription packages, add-on tickets, and single tickets
Work performances during evenings and weekends
Maintain extremely high level of customer service and proficient communication with patrons, donors, staff, volunteers, and other potential ticket holders
Efficient and confident use of database software, (we use Tessitura), as well as our new mobile app
Assist patrons with ticket exchanges in accordance with USUO policy
Perform data entry projects as assigned
Make outbound follow-up calls to patrons that may include special offers
Identify patrons who are potential high-value subscribers / group sales prospects and provide information to Patron Services and Sales Managers
Ability to focus in a fast paced situation
Assist with other special marketing and development projects as needed
Bilingual in English/Spanish is highly preferred
Education and Experience Requirements:
Effective human relations, communication, listening, & customer service skills required.
A positive demeanor; the abilities to multi-task, pay attention to details, and work in a team environment are all essential for you to be successful in this position.
Must be available to work 12-24 (and up to 29) hours per week.
Typical shifts are:
Monday – Friday; 12PM – 6PM when there is no performance,
12PM through 30 minutes post performance start for weekday performances
2PM through 30 minutes post performance start on Saturdays with a performance
Closed all but 4 Sundays per year, with very limited hours and staffing
Please apply online. Application materials should include a resume and references.