AUTHORIZED Ticket SELLERS
UTAH SYMPHONY | UTAH OPERA and ARTTIX are the only authorized ticket sellers for UTAH SYMPHONY | UTAH OPERA performances at Abravanel Hall and Capitol Theatre. They are also the only authorized ticket sellers for DEER VALLEY® MUSIC FESTIVAL performances at Deer Valley Resort's Snow Park Amphitheater and St. Mary's Church in Park City.
Please take note! If you are looking to resell your own ticket because you are unable to attend a performance, the Utah Symphony | Utah Opera ticket office can exchange the value of your ticket to another performance for $5.00 per ticket.
Tickets are in very high demand and ticket resellers are doing their best to convince you to purchase from them!
Before you buy a ticket, be certain that you are buying from UTAH SYMPHONY | UTAH OPERA or ARTTIX. No other seller is authorized to sell tickets to our performances.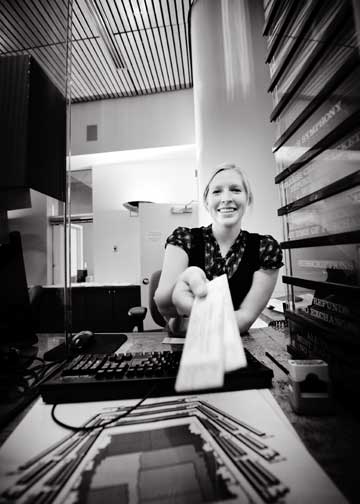 Ticket resellers take advantage of ticket buyers because Utah has no laws prohibiting reselling or scalping. Ticket resellers often gouge unsuspecting buyers by selling tickets at well over the face value or even selling tickets to seats that do not exist. On occasion, we have seen resellers recreate tickets and sell more than one ticket for one seat.
If you purchase tickets online, be sure you confirm that you are on one of the one of the official ticketing websites for UTAH SYMPHONY | UTAH OPERA – utahsymphony.org, utahopera.org, deervalleymusicfestival.org or arttix.org. ArtTix is owned and operated by Salt Lake County and we have a contract with them to be our partner for selling single tickets. You should see the Salt Lake County logo in the footer of their webpage.
Here's how to be certain you are buying authorized tickets:
IN PERSON:
Buy your tickets at Patron Services located at the UTAH SYMPHONY | UTAH OPERA box office at Abravanel Hall in downtown Salt Lake City (123 W. South Temple), or at any ArtTix ticket office (located at Abravanel Hall, Capitol Theatre, Eccles Theatre, or Rose Wagner Performing Arts Center).
ONLINE:
Buy tickets from UTAH SYMPHONY | UTAH OPERA online at usuo.org or through ArtTix online at arttix.org.
BY PHONE:
Call UTAH SYMPHONY | UTAH OPERA at 801-533-NOTE(6683) or ArtTix at 801-355-ARTS(2787) and talk to one of our ticket agents.
If you are questioning a ticket, contact UTAH SYMPHONY | UTAH OPERA directly at 801-533-6683 BEFORE YOU BUY, and any of our ticket agents can help you determine if the ticket is genuine.
Don't get tricked by a ticket reseller. Purchase your tickets through an authorized source to protect yourself and your wallet!