Covid-19 mitigation Plans
Utah Symphony | Utah Opera is committed to following policies that effectively mitigate the spread of Covid-19 as we come back together to perform in the fall. We are working in conjunction with Salt Lake County Arts and Culture to follow CDC, state, and county guidelines to maintain a sanitary facility and model best practices as an important part of the community. As restrictions ease, we will be thoughtful in planning for gatherings in public spaces, continue to stay informed on the changing landscape, and act responsibly to preserve public health.
View Comprehensive Safety Plan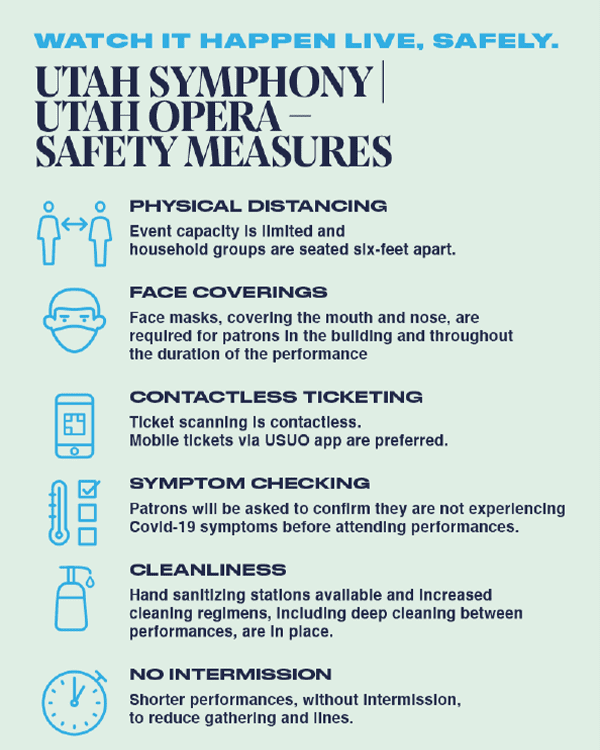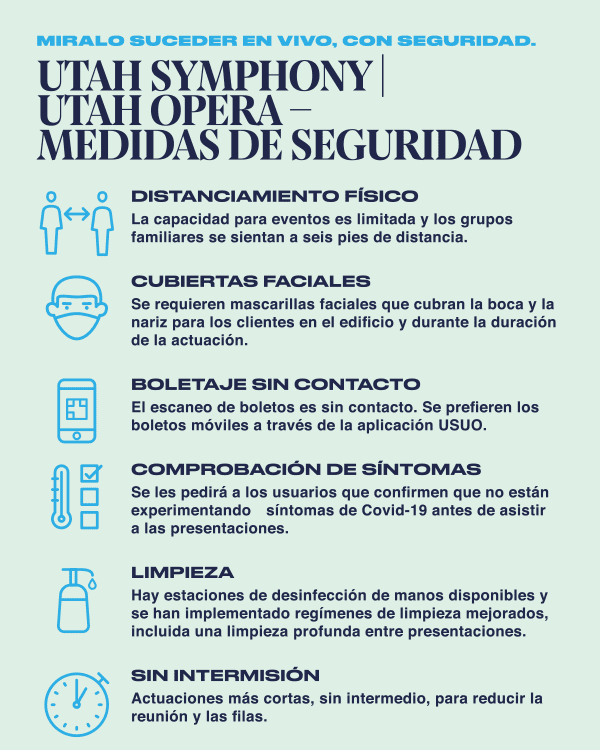 ---
2020-21 SEASON TEMPORARY SEATING MAPS – REDUCED CAPACITY
White seats are unavailable for sale at this time to allow for 6′ physical distancing between households. Households must be seated with two empty rows in front & behind and three empty seats on either side.