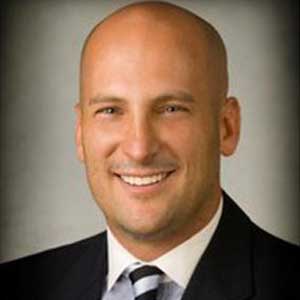 Thomas Wright
Nominating Committee Chair
President and Principal Broker
Summit Sotheby's International Realty
USUO Board member since September 2015
Thomas Wright is an owner, president, and principal broker of Summit Sotheby's International Realty, one of Utah's leading real estate brokerage firms.
In 2017, Wright was appointed by Governor Herbert to the Utah State Board of Regents. He previously served three years on the Dixie State University Board of Trustees. He joined the Utah Symphony | Utah Opera Board of Trustees in September 2015 and was appointed chair of the Nominating Committee in September 2019. He also serves on the Board of Directors for the United Way of Salt Lake. He is the co-chairman of the Utah Debate Commission and was twice elected to serve as volunteer Chairman of the Utah Republican Party, the Salt Lake County Republican Party, and is currently a member of the Republican National Committee (RNC).
Mr. Wright is a graduate of the University of Utah and resides in Salt Lake City with his wife and their four children. He enjoys golfing, fishing and traveling the world with his family.