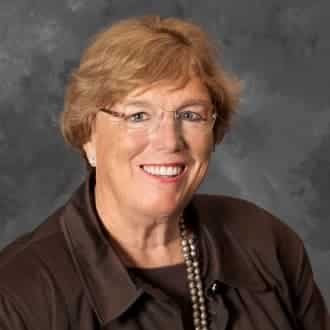 Jesselie B. Anderson
Vice Chair
Government Relations Committee Chair
Community Leader
USUO Board member since September 2013
Jesselie Barlow Anderson was born in California and raised in Layton. She received her bachelor's degree in political science from the University of Utah in 1968 before beginning a 12-year career with Utah's congressional delegation in Washington D.C. In 1981, she married Scott Anderson in Tokyo. The Andersons spent seven years In Tokyo before moving to California. When Scott Anderson took a position with Zions Bank in 1991, they moved to Utah.
Jesselie has said that service is an integral part of our obligation to each other.  Not only has she said that – she lives it every day. She remains active in the community having served on numerous boards and committees; currently she serves on the board of Adopt A Native Elder, Utah State Board of Regents,  University of Utah National Advisory Council, and Western Folklife Center.
Jesselie joined the Utah Symphony | Utah Opera Board of Trustees in September, 2013 and was elected to serve as one of three Vice Chairs beginning September 2019. She is Chair of the Government Relations Committee and a member of the Strategic Planning and Executive committees. She served on the 2015-16 CEO Search Committee and she and her husband Scott were Co-Chairs of the Campaign for Perpetual Motion along with Kem and Carolyn Gardner, Gail Miller and Kim Wilson, and Bill and Joanne Shiebler.
The Andersons have three children and five grandchildren. When they can find time for themselves, the Andersons enjoy spending time at their farm in Huntsville or traveling to the North Shore of Massachusetts.