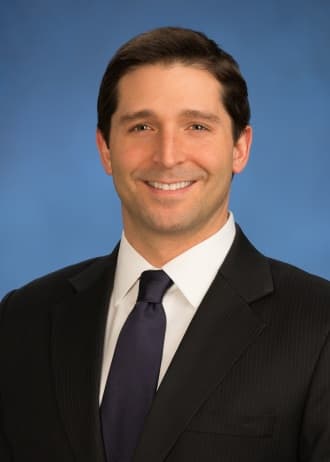 Brian Greeff
Chair, Utah Symphony | Utah Opera Board of Trustees
Strategic Planning Committee Chair
Global Head, Prime Services Operations
Co-Chief Operating Officer, Salt Lake City office
Goldman Sachs & Co. LLC
USUO Board member since September 2017
Brian is global head of Prime Services Operations and co-chief operating officer of the firm's Salt Lake City office. He is also head of Salt Lake City Global Markets Operations and oversees the firm's Salt Lake City Operations. Brian is a member of the Operations Leadership Group. He is a cosponsor of the Operations Hispanic and Latinx Network and a managing director ally of the LGBTQ+ Network.
Previously, Brian was head of Bengaluru Securities Division Operations. Before that, he was global head of Listed Derivatives Operations. Brian joined Goldman Sachs in 1999 as an analyst and was named managing director in 2012.
Brian joined the Utah Symphony | Utah Opera Board of Trustees in September 2017 and unanimously elected to serve as Chair of the Board beginning September 2022. He has served as chair of the Strategic Planning Committee since September 2019 and was a Vice Chair from 2020 to 2022.  He additionally served as chair of the 2019-20 CEO Search Committee that identified Steve Brosvik to lead the organization. Brian trained as a dramatic tenor as a young adult and now he is a passionate fan of the opera and symphony. He has dedicated a significant portion of his time attending the opera around the world–in London, Paris, Genoa, Modena, Madrid, Stockholm, Rome, and is a long–time patron at The Metropolitan Opera in New York.  Brian earned a BA in Economics from Washington and Lee University in 1997. He lives with his wife, three children and their dog in Holladay Utah.