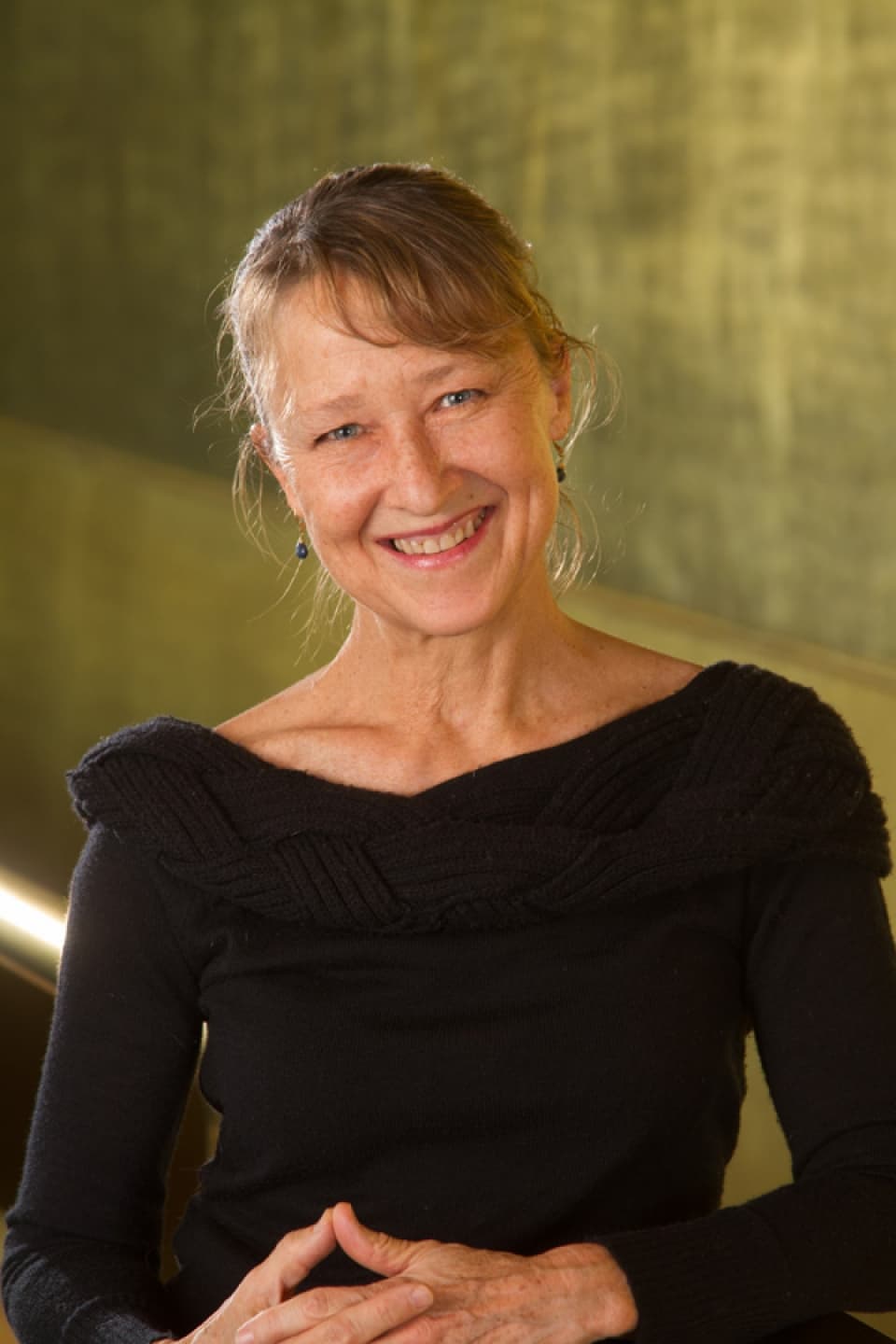 Barbara Ann Scowcroft
"There's a violin hanging in the garage of your Nana's house in Boise," was the quip my mother offered when I went home from elementary school in Connecticut and exclaimed, "Today's the day I get to choose an instrument to play!" I actually think that violin chose me; it was magical!
When my family moved to Chicago, I continued studying violin and played with the Chicago Youth Orchestra and my school orchestra. As I   decided to focus on a career in music, my studies took me to the Mozarteum     in Austria, the North Carolina School of the Arts, and the University of Utah, where I graduated with a Bachelor of Arts in Violin Performance and a Master of Music in Conducting. I continue at the University of Utah today as an  Adjunct Associate Professor.
I am very grateful for my career as a violinist in the Utah Symphony and for my participation in the Grand Teton Music Festival Orchestra each   summer. I have enjoyed many wonderful occasions to perform and tour with  the Pittsburgh Symphony, where I was part of the 2018 GRAMMY® Award- winning recording of Shostakovich's Fifth Symphony. I enjoyed serving as Music and Executive Director of the Nova Chamber Music Series, during which time we received the Governor's Award in the Arts. I have recently had the opportunity to play with ProMusica Chamber  Orchestra  in  Columbus, Ohio and with the Chattanooga Symphony in Tennessee.
I cherish another part of my career in music as the Music Director and Conductor of the Utah Youth Orchestras, where 200 children impact my life  for good every year. I am also grateful to serve as the resident Conductor for the American Festival for The Arts in Houston, Texas. I was given an opportunity to create the World Youth Orchestra for the 2002 Winter   Olympics in Salt Lake City and to serve as Music Director and Conductor. I love guest conducting and coaching school and youth orchestras in and out of Utah.
I am grateful to have received the Governor's Mansion Award in the Arts, the Everyday Hero Award by O.C. Tanner, The Salt Lake City Mayor's Award in the Arts, and the 30 Women of Vision Award by the Chamber of Commerce of Salt Lake City.
These awards, the Utah Symphony, the Grand Teton Music Festival, my husband, our border collie, my family, my friends, and the next generation of musicians all inspire me to keep the music going!